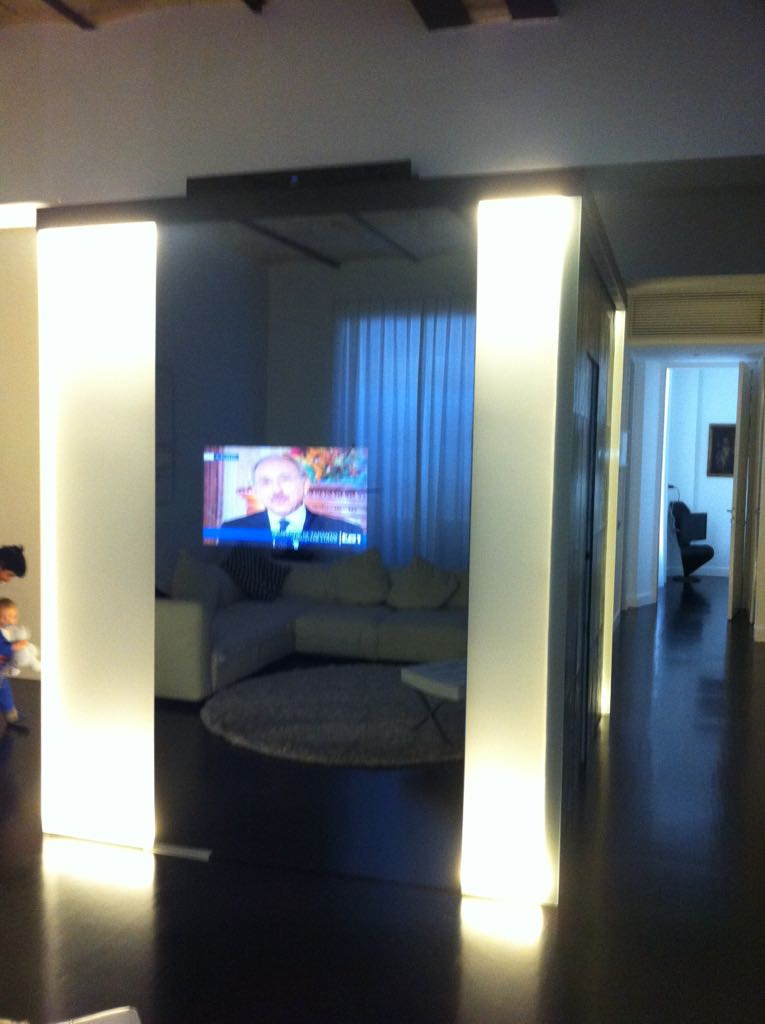 A very special and unique work done by Vetreria Preneste in Rome (Italy): wall coverings with white glasses and bright black glasses, with a screen on the back, visible only on screen access.
A very complex worl that exalts glass shapes thanks mainly to led lighting. Among the special aspects of this totally handmade and customized glass wall coverings, we find the shapes and the insertion of the TV in the background, visible only with a shutter on.
Discover the many types of customized glass processing that is capable of realizing Vetreria Preneste by consulting our work area. Or ask for specific information here.