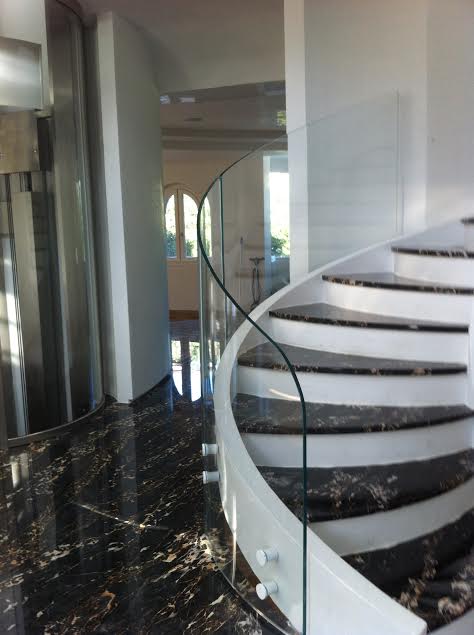 Vetreria Preneste Rome (Italy) can produce stairs and railings entirely crystal and glass tailor made, with reduced metal portions, for a lighter and less visible technical solution.
Our products are made with the maximum safety of our materials. We use stitched and continuous profiled glass and crystals.
Discover all types of our custom made glass processing in the special area of ​​our site, or click here to ask information.